A Window Overlooking the Lake of Como
Borgo Verginate is a holiday home divided into five apartments and ideally located  over the town of Bellano with stunning views of the Lake of Como and the mountains around.
Borgo Verginate is your window overlooking the lake of Como: every apartment has its private entrance, parking, balcony, a terrace lake view with the table and BBQ for alfresco dining to enjoy the sunny days.
The beautiful natural environment, the gorgeous views and the hospitality make Borgo Verginate a magic place. Enjoy strolling in the sourrounding woods, walk along the famous "Sentiero del Viandante" a few steps away from home feeling the harmony and calmness around that will impress your memory.
Borgo Verginate is ideally located to easily reach the other villages lake side or the hidden mountain hamlets and the close art cities.
Activities
Borgo Verginate, surrounded by the greens and calmness, is in the middle of the beautiful landascape of the Lake of Como so world-wide renowned. To discover our Lake and its mountains, we've selected some of the most beautiful points of interest.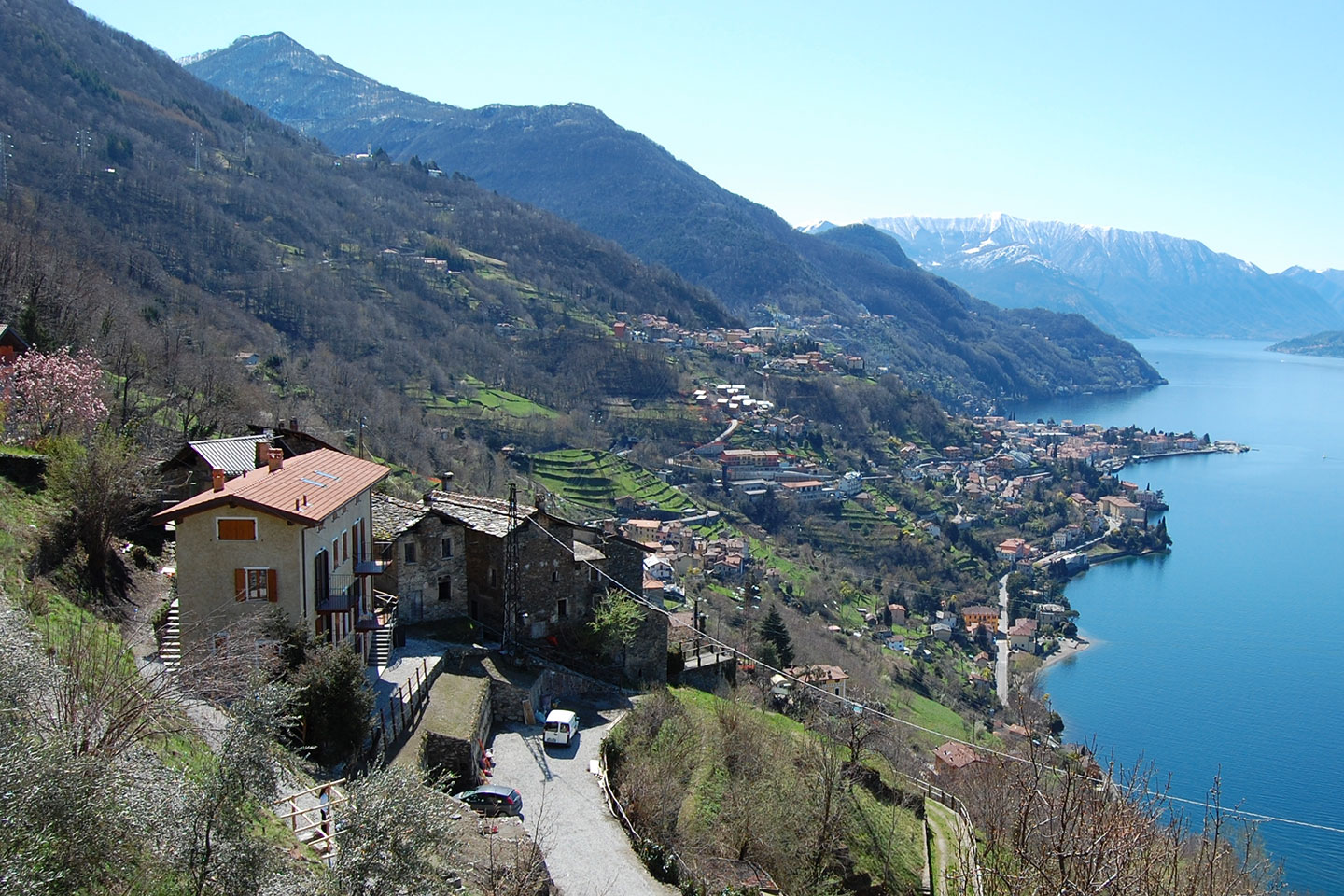 The Location
Verginate is an ancient and charming small hamlet located on the West cost of the Lake of Como. It was founded at the beginning of the 19th century and most of the former residents were devoted to agriculture, grapes and wine productions. The village did not grow larger and, after beeing negleted for some years, now lives a second life thanks to the owners restoring their buildings.
FANTASTISCHE AUSSICHT AUF DEN SEE
Vom kleinen Balkon und dem schön angelegten Garten mit Terrasse für unsere Wohnung -mit bequemen Sitzgelegenheiten- hatte man einen zauberhaften Blick über den See. Roberta und ihrer Freunde waren sehr hilfsbereit, um die schwierige Anfahrt zu meistern. Die Wohnung war schön eingerichtet und sauber. Wir haben uns sehr wohl gefühlt.
Very relaxing days at Borgo Verginate!
EXCELLENT LOCATION
Excellent location, wonderful views, green environs, greatly equipped appartments and comfortable possition in the middle of the Lake Como. Our family spent on Borgo Verginate wonderful holiday and will come back sure!
TRAUMHAFTE UNTERKUNFT
Gut ausgestattetes Apartment (nur die Spülmaschine fehlt ein wenig) mit grandiosem Blick auf den Comer See. Die Vermieterin, Roberta, ist sehr fürsorglich – obwohl sie nicht vor Ort ist, wurden wir bestens versorgt und sehr herzlich willkommen geheißen. Es war ein völlig unkompliziertes Miteinander, angefangen vom Mietvertrag bis hin zum Check out. Wir kommen sehr gerne wieder.